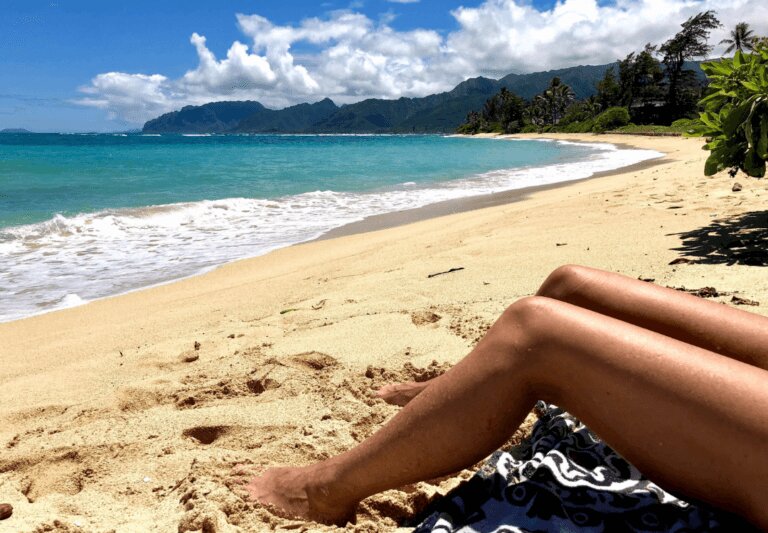 Chuback Vein Center - Posted on August 3, 2021
If you're one of the 40 million Americans suffering from varicose vein problems, then you're most likely familiar with how irritating and troublesome your veins can get during the hot summer months. The itchy, aching feeling in your legs is a common symptom of varicose veins that many people wish to avoid completely but as long as the weather is hot and the sun is high, coping techniques are the only way to endure vein pain until you are ready to seek medical treatment.
But what exactly is happening to cause such discomfort and pain in your legs during the summer?
While heat does not trigger the development of varicose veins, high temperatures surely worsen their symptoms. Varicose veins are the blue and purple rope-like bulges that appear most often on the legs. This is caused by the inability of the valves in your veins to direct blood flow against gravity, back up towards the heart. The blood then pools in the afflicted veins, creating those colorful bulges that are visible just beneath the skin. In healthy functioning veins, heat exposure causes them to dilate in order to better facilitate blood flow away from the warmer inner body, towards the skin's cooler surface. This dilation puts added stress on the veins, and when the valves are weak or unhealthy, the extra pressure and pooling causes heaviness, aching, and other varicose vein symptoms to worsen.
During the summer, your body works hard to regulate its temperature by increasing blood flow closer to the skin's surface where it can also be cooled by sweat. Since heat exposure further exacerbates the difficulty of your veins to regulate blood flow, it is important to do your best to maintain a comfortable body temperature and stay out of direct sun exposure in order to avoid distressing your varicose veins any further.
If you're concerned about spending extended time outdoors or under the sun because of your varicose veins, follow these tips to help you better manage your discomfort so you can still enjoy the summer months!
Stay cool

The first thing you can do to stay cool is to avoid being out during the hottest hours of the day, which are between 11am and 3pm, when the sun is high. During these hours, opt to hang out in the shade or an air-conditioned area as much as possible. Staying close to water while at the beach or pool is also suggested so you can easily take a dip to help lower your body temperature. Similar to how ice is applied to injuries to minimize swelling, colder temperatures actually cause swollen veins to reduce in size!

Stay hydrated

Drinking plenty of water promotes healthy circulation and allows your veins to pump blood more efficiently along with many other benefits. In fact, dehydration actually causes tissue swelling, which can cause your muscles to cramp and ache. The consumption of alcoholic beverages also decreases your ability to stay hydrated, so it's important to be mindful of the amount of alcohol you consume when trying to manage your varicose veins in the heat.

Wear flat shoes

Wearing flat footwear is highly suggested as flats make your calves work harder, which in turn promotes muscle activity and blood circulation. Contrastingly, high-heeled shoes place greater pressure on the ball of the foot and toes. This restricts your calf muscles from contracting, greatly reducing the amount of blood flow throughout the legs.

Avoid tight-fitting clothes

It's obvious that wearing comfortable clothes allows you to better enjoy your day but did you know it can also have a positive impact on your health? Tight or form-fitting clothes puts unwanted extra pressure on your veins. This summer, opt for loose-fitting, breathable apparel when you're out with family and friends so your veins don't suffer while you're trying to have fun!

Rest and elevate

When you're not out and about, it's important to give your legs a break. Remember, your veins have to work against gravity to pump blood back up towards your heart! By resting and elevating your legs at a 45-degree angle for at least 15 minutes, three times a day, you can lower the pressure in your legs caused by blood pooling and in turn, reduce discomfort and pain from swelling.
Don't spend another summer suffering with leg pain that will only worsen the longer you wait to seek treatment. Regain control of your life and actually enjoy the summer months! Our vascular surgeon in Bergen County offers several minimally invasive vein treatments, all performed within 45 minutes to an hour by our board-certified medical professionals. Each treatment option allows patients to resume normal activity immediately, with no downtime after treatment. Treatment plans are customized to each patients' specific needs which are explored and assessed upon your initial consultation. Our in-house diagnostic imaging lab, Chuback Vascular Imaging, uses state-of-the-art ultrasound technology to determine medical diagnoses and vein treatment plans. It is our top priority to provide you with customized care using safe, minimally invasive techniques that do not interfere with your everyday lifestyle.
Cassie is a Board Certified Nurse Practitioner who graduated with her Bachelor of Science in Nursing from Rutgers University. She then remained at her Alma Mater and received the Academic Excellence Award, while also graduating Summa Cum Laude with her Master's Degree. Cassie recently achieved her Doctorate of Nursing Practice, earning her the highest academic achievement in her nursing profession. Cassie's professional affiliations include the American Association of Nurse Practitioners, Sigma Theta Tau International Honor Society of Nursing, and the Emergency Nurses Association. Cassie's work ethic and clinical knowledge are both advantageous and valuable for providing patients with the highest degree of care and satisfaction when it comes to meeting their needs.