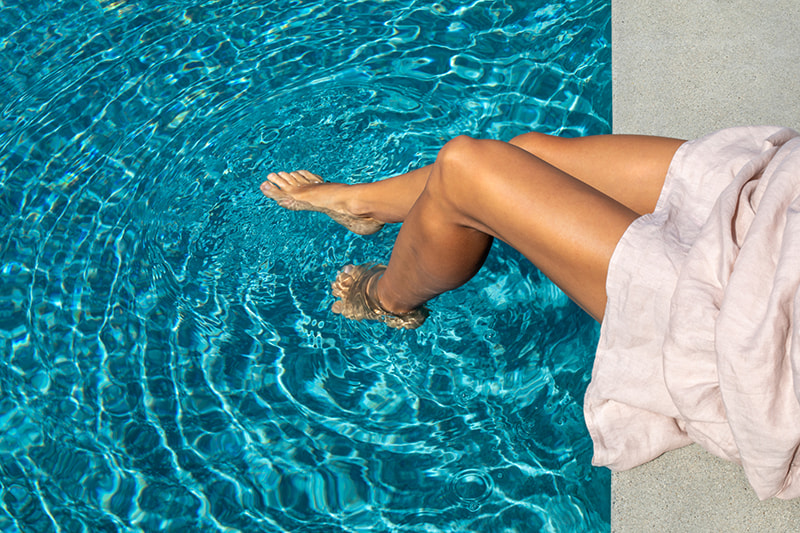 Chuback Vein Center - Posted on August 3, 2023
Understanding the Hidden Link between Stress and Vein Health
In our fast-paced modern lives, stress has become an almost unavoidable part of daily living. From work pressures to personal challenges and world events, stress affects people from all walks of life. While most of us are aware of the negative impact stress can have on our mental and emotional well-being, we often overlook its potential effects on our physical health, particularly on our vein health.
How can stress and anxiety affect my cardiovascular health?
Stress, when left unmanaged, can take a toll on various aspects of our cardiovascular health, including our veins. When we experience stress, our bodies release hormones like cortisol and adrenaline, which can cause blood vessels to constrict. This constriction increases blood pressure and, over time, may lead to issues such as poor circulation in the legs and feet. For those already predisposed to vein problems, stress can exacerbate existing conditions and even contribute to the development of venous insufficiency or varicose veins.
What are the common vein problems associated with stress?
Prolonged stress can contribute to various vein issues, with some of the most common being:
Varicose Veins: These enlarged, twisted veins can be painful and unsightly. Stress-related hormonal changes can weaken vein walls, making them more susceptible to dilation and the formation of varicose veins.
Spider Veins: Similar to varicose veins, stress can also play a role in the development of spider veins, which are smaller, dilated blood vessels that appear close to the skin's surface.
Venous Insufficiency: Chronic stress can lead to poor circulation in the legs, resulting in venous insufficiency. This condition occurs when veins have difficulty returning blood to the heart, causing blood to pool in the legs.
What are the symptoms of stress-related vein issues to watch out for?
If you are experiencing chronic stress and notice any of the following symptoms, it may be time to consult with a vein specialist:
Swelling or heaviness in the legs
Achy or throbbing leg pain
Itching or a burning sensation around veins
Visible varicose veins or spider veins
Recognizing these symptoms early on can help prevent further complications and promote better vein health.
How are stress-related vein issues treated?
At Chuback Vein Center, we understand the importance of a comprehensive approach to vein health. Our locally-owned practice, led by a board-certified general surgeon and cardiovascular surgeon with expertise in treating vein disease, offers a one-stop-shop for your vein health needs.
When stress-related vein issues arise, our skilled lab technicians, including Raquel Pichardo, CMA, Mariely Fermin, RVT, and our Vascular Lab Director, Mazin Radwan, RVS, RPhS, are equipped to perform vascular imaging and assessments. This enables us to diagnose and treat vein problems effectively.
Trust the Experts at Chuback Vein Center for Comprehensive Vein Care
In conclusion, chronic stress can significantly impact your vein health, leading to various complications such as varicose veins, spider veins, and venous insufficiency. However, by recognizing the signs early on and seeking expert care, you can effectively manage and treat stress-related vein issues.
At Chuback Vein Center, we take pride in offering specialized care for vein disease with a team of highly skilled professionals and a wide range of advanced treatments. Whether it's vascular imaging, sclerotherapy, EVLT, RFA, or ambulatory phlebectomy, our experienced lab technicians and vascular specialists are here to provide personalized care tailored to your specific needs.
Don't let stress compromise your vein health. Take the first step towards healthier veins by scheduling a consultation with us today. Together, we can help you achieve optimal vein health and improve your overall well-being. Remember, it's your health, and at Chuback Vein & Laser, we're here to support you every step of the way.