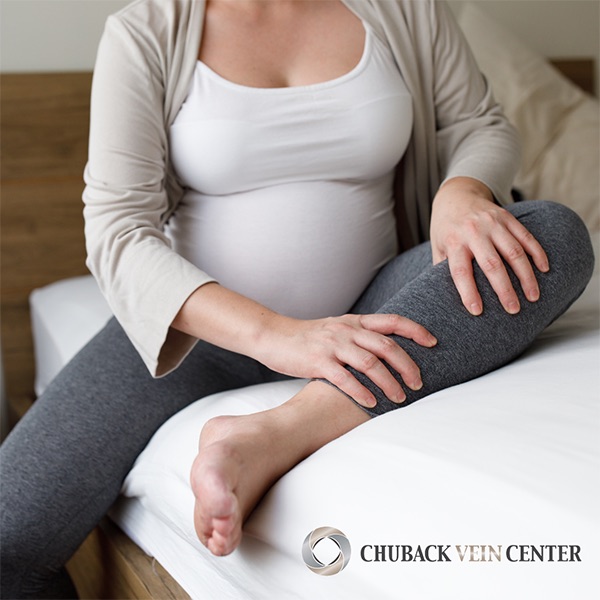 Chuback Vein Center - May 4, 2023
Pregnancy is a magical journey filled with memorable experiences and thrilling moments. However, as a woman's body undergoes changes during pregnancy, she may also experience some physical discomforts, such as vein insufficiency. Vein insufficiency is a prevalent condition that can occur during pregnancy, causing painful and swollen legs, unsightly varicose veins, and other complications. Don't let vein insufficiency affect your pregnancy experience – keep reading to learn more about this condition and how to manage it.
Causes of Vein Insufficiency During Pregnancy:
Pregnancy causes changes in a woman's body that can lead to vein insufficiency. The increased pressure on the veins, hormonal changes, and increased blood volume can all contribute to this condition. Additionally, the growing uterus can put pressure on the veins in the pelvis and legs, further exacerbating the problem.
Symptoms of Vein Insufficiency During Pregnancy:
The symptoms of vein insufficiency during pregnancy may vary from woman to woman. However, some common signs and symptoms include:
Swollen and painful legs
Varicose veins
Spider veins
Itchy or burning sensation in the legs
Leg cramps
Restless leg syndrome
Skin discoloration around the affected veins
If you are experiencing any of the above symptoms, you may want to try the following tips to alleviate your discomfort:
Stay active - Regular exercise can help improve blood flow and reduce the risk of vein insufficiency.
Elevate your legs - Elevating your legs can help reduce swelling and relieve pain.
Wear compression stockings - Compression stockings can improve blood flow and prevent blood from pooling in the veins.
Avoid standing or sitting for prolonged periods - Try to change your position often to avoid putting pressure on your veins.
Maintain a healthy weight - Excess weight can put additional pressure on your veins, so it's important to maintain a healthy weight.
Stay hydrated - Drinking plenty of water can help improve blood flow and reduce the risk of vein insufficiency.
Generally, vein procedures are not recommended during pregnancy, however, an ultrasound and evaluation by a vein specialist can help to manage symptoms. If you're experiencing any of these symptoms, we can help! At Chuback Vein Center, our skilled team of vein specialists can diagnose your condition and provide you with a treatment plan that meets your unique needs. Call to schedule a consultation with our board-certified specialists and reclaim your vascular health today.
Get the Five-Star Treatment
We invite you to become a part of the Chuback Vein Center family. We are confident in our ability to restore your health and wellness.