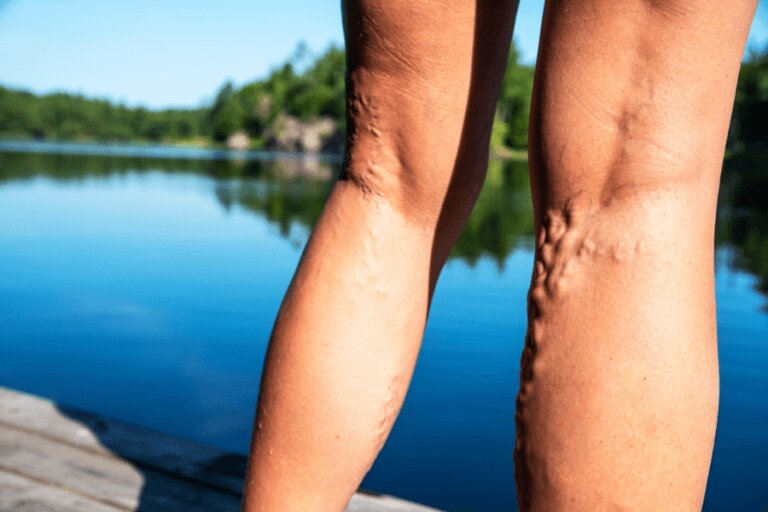 Chuback Vein Center - May 21, 2021
With over 40 million Americans suffering from varicose veins and only a fraction of the afflicted population seeking treatment, self-diagnosing with misinformation found on the internet is a mistake made all too often. The warmer seasons especially contribute to the influx of inquiries concerning varicose veins as weather-appropriate outfits often require legs to be more on display. However, making sure you're equipped with the right information to help manage your varicose veins can be life changing, as following inaccurate advice may have you avoiding certain activities or engaging in ones that will have no effect on your varicose veins at all!
It's no secret that no one wants bulging, blue varicose veins that are often accompanied by irritating and painful symptoms, but once they're here, managing them can prove tricky especially if you're misguided by inaccurate information.
What are varicose veins?
First, it's essential to understand the fundamentals of vein function. Healthy functioning veins rely on elastic walls and a series of small one-way valves to ensure blood travels up towards the heart instead of pooling in your legs and ankles. Varicose veins tend to develop as people age when vein wall elasticity decreases and blood has difficulty moving against the force of gravity, leading to those unsightly, knotted veins.
Regardless of the severity of your varicose veins, reading through all the different information available on the internet can be disorienting. To help you sort through the confusion, here are the 7 most common myths about varicose veins debunked.
Myth #1: Crossing your legs gives you varicose veins.
This is possibly the most popular myth that has circulated for generations. The concept that leg crossing raises blood pressure and contributes to the development of varicosities may sound logical however, studies have found that any effects experienced from leg crossing are only temporary as blood pressure returns to normal levels within three minutes of uncrossing your legs.
Myth #2: Varicose veins are only a cosmetic issue.
Visible, bulging varicose veins are not just an unsightly inconvenience, they are often accompanied by a variety of painful and irritating symptoms such as swelling, itching, and cramps that can interfere with your day-to-day activities. In fact, varicose veins are not always visible which is why it is important to seek vascular screening for proper diagnosis.
Myth #3: Pregnancy causes varicose veins.
Although pregnancy can exacerbate the condition of varicose veins, becoming pregnant does not cause them to form. As varicose veins are not always visible, the added pressure on the legs from carrying extra weight, swelling, and hormonal changes can make the veins more visible and symptoms worsen. After pregnancy these veins usually reduce in size however, in some cases treatment may still be necessary.
Myth #4: Varicose veins can be cured with massage therapy.
Massaging may provide temporary relief by reducing the swelling and discomfort felt in your legs, but it is not an effective way to cure varicose veins for several reasons. It's easiest to understand this from a medical standpoint as varicosities are caused by the inability of your veins to work against gravity and push blood back towards the heart. Simply massaging your legs will not re-circulate the blood and therefore, is not an effective cure. In some cases, massage therapy can actually worsen the condition of your veins. If you do consider massage therapy as a form of temporary symptom relief, make sure to use a very light touch and avoid massaging the affected veins directly.
Myth #5: Spider veins and varicose veins are the same thing.
Spider veins and varicose veins differ in that spider veins are the much smaller, wispy veins that are visible just below the surface of the skin. The asymptomatic nature of spider veins considers them more of a cosmetic concern, although like varicose veins, can sometimes have the potential to indicate more serious circulatory problems.
Myth #6: You can avoid getting varicose veins altogether.
Unfortunately, there is no way to completely avoid getting varicose veins however, not everyone gets them. Although there are many factors that can increase your risk of developing varicose veins, the exact cause of these kinds of vein issues is unknown. Factors that contribute to the exacerbation of varicose vein development include: any sustained injuries, obesity and weight gain, pregnancy, menopause, occupations that require sitting or standing for long periods of time, family history of varicose veins, and the natural aging process.
Myth #7: Invasive surgery is the only way to treat varicose veins.
Thanks to the latest developments of modern technology, a full surgical procedure is no longer needed to treat varicose veins. There are now a number of safe, minimally invasive, and virtually pain-free treatments that exist to treat and manage varicose vein problems. At Chuback Vein Center, we offer several quick and effective treatments, all performed within 45-60 minutes so you can return to your normal daily activities with no downtime. During your initial consultation, we will discuss the symptoms you are experiencing and your medical history, followed by a venous ultrasound to measure the size and function of your veins. The results of this analysis will allow us to determine your official medical diagnosis as well as a treatment plan.
Whether you're seeking relief for painful and irritating symptoms, or simply dislike the appearance of your legs, our team of board-certified specialists at Chuback Vein Center are here to alleviate your vein concerns. Our ultrasound diagnostic lab, Chuback Vascular Imaging, provides the convenience and comfort of obtaining diagnostic ultrasound testing right on the premises of our center located in Paramus, NJ. In our state-of-the-art facility, we offer several minimally invasive procedures that will treat your venous insufficiency without interfering with your everyday lifestyle. Our top priority is to provide you with customized care through safe and effective nonsurgical and minimally invasive techniques.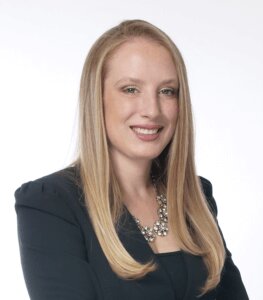 Haley Dukes is one of our Registered Vascular Sonographers who has been working for Chuback Vein Center since 2017. When initially hired, she started off as a Certified Medical Assistant assisting Dr. Chuback and Kristen Socha, MS, PA-C, all while studying to become a Vascular Sonographer.
She maintains multiple credentials, two of which through Cardiovascular Credentialing International (CCI); they include Registered Cardiac Sonographer (RCS) and Registered Vascular Sonographer (RVS). She is currently studying to expand her skill set by taking her next certification exam to become a Registered Phlebology Sonographer (RPhS). She is also a Certified Medical Assistant through American Medical Technologists. Haley maintains multiple memberships with professional organizations including the Society for Vascular Ultrasound (SVU), Society for Diagnostic Medical Sonography (SDMS), and American Society of Echocardiography (ASE).