Chuback Vein Center - Posted on April 5, 2021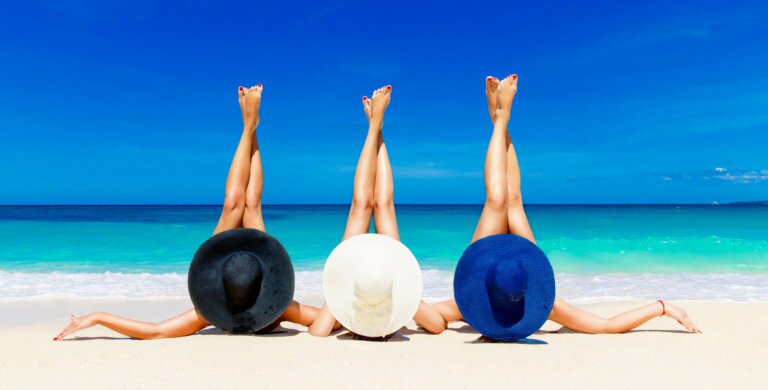 With sunny spring days upon us, the summer will be here before we know it–don't let unsightly spider veins keep you from participating in all the fun! It's time to pack away those long winter garbs and realign with the season.
If you've found your spider veins tend to make you shy away from daytime events or decline invitations to gatherings you know will be outside, now is the time for you to make those excuses a thing of the past. Going to the beach or wearing that dress shouldn't be decisions to dread, especially when your vein insecurities can be easily treated. Say goodbye to outfits that are unfit for the weather, and reclaim your excitement for summertime festivities!
Spider veins or the thin, wispy veins that are visible just below the surface of the skin are extremely common in both men and women over the age of 30. However, they occur more frequently in women due to hormone fluctuation. Lifestyle factors that contribute to the prevalence of these unsightly nuisances include women experiencing pregnancy or menopause; people who stand for long periods of time, such as hairstylists and retail workers; or people who sit for the most part of their day like secretaries, computer programmers, and professional drivers. Other causes of spider veins include sun exposure, heredity, and any sustained injuries.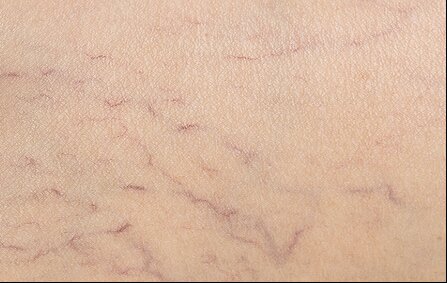 And although spider veins are mostly considered a cosmetic concern, they also have the potential to indicate more serious circulatory system problems. That's why whether you're concerned about your appearance or an underlying medical condition, it's important to have regular physical assessments to prevent vascular issues before they worsen and interfere with your day-to-day activities.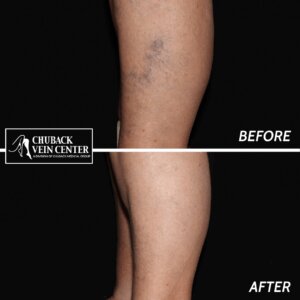 The treatment for spider veins is called Sclerotherapy. It is a simple, uncomplicated, and minimally invasive procedure performed in our office here at Chuback Vein Center in New Jersey. As a licensed and credentialed Physician's Assistant in vein care, I have performed hundreds of "sclero" sessions that, in under one hour, have effectively eliminated patients' years of discomfort and insecurities. During this treatment, a super fine needle is used to inject a medical solution into the superficial veins which will then cause them to collapse, adhere, and shut, restricting blood flow throughout the treated veins. The blood is then automatically redirected to healthier blood vessels and the treated veins are gradually reabsorbed by the body over time, improving the overall appearance of the leg. Patients who receive treatment happily report the relief of burning, itching pains that accompanied their unsightly discontent. It is important to note that venous disease is progressive and will worsen as time goes on. Patients often will require more than one treatment to maintain optimal results.
Let this be the summer where you stop hiding your legs! A quick investment in the appearance of your legs will allow you to wear and do the things you love. Carry yourself with confidence as you strut across the street! Race your kids down to the water at the beach in your favorite suit, or show off your tennis moves in your short skirt! Make summer fashion work for you with new and improved legs! After your visit with me at Chuback Vein Center, you'll be planning out your outfits until Labor Day!
Kristen is a Board-Certified Physician Assistant specializing in the areas of vascular and cosmetic medicine. Kristen graduated Magna Cum Laude from Virginia Polytechnic Institute and State University with a Baccalaureate of Science. She then went on to receive a Master's Degree in Science and earned her Physician Assistant certification from the University of Medicine and Dentistry of New Jersey. Kristen's professional affiliations include the American Academy of Physician Assistants and the New Jersey State Society of Physician Assistants.
Under the direct supervision of Dr. Chuback, Kristen assists in the evaluation, diagnosis, and treatment of patients who suffer from chronic venous insufficiency. She possesses many years of clinical experience and is highly skilled in vascular procedures including endovenous laser ablation, ambulatory phlebectomy, ultrasound-guided sclerotherapy, and visual sclerotherapy. Kristen is a Registered Phlebology Sonographer (RPhS), which signifies that she has achieved advanced qualifications related to vascular ultrasound technology and works alongside the vascular lab to diagnose and manage patients with vascular disease.