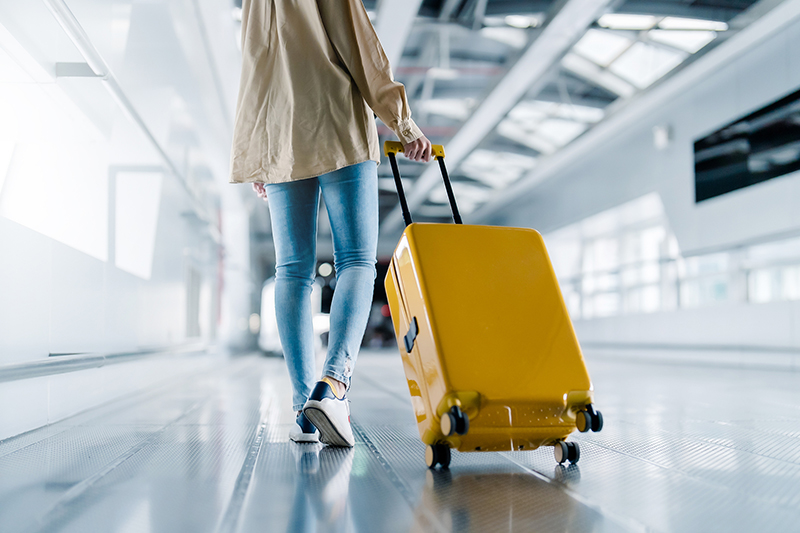 Chuback Vein Center - Posted on July 7, 2023
Whether you're planning a relaxing beach getaway or a thrilling hiking expedition, it's essential to prioritize your vein health during your travels. Long hours of sitting or standing, coupled with changes in climate and routine, can put a strain on your veins. To ensure you maintain healthy circulation and minimize the risk of vein-related discomfort, we've compiled a list of must-haves to pack for your next trip.
Pack Your Compression Socks
Compression socks are a traveler's best friend when it comes to maintaining proper blood flow. These specially designed socks apply gradual pressure to your legs, improving circulation and preventing swelling, aching, and fatigue. Invest in high-quality compression socks that provide graduated compression and choose a pair that suits your travel needs.
Don't Forget your Supplements
When it comes to maintaining vein health, proper nutrition plays a crucial role. VitaSupportMD offers a range of vein health supplements formulated with essential ingredients like Diosmin and Hesperidin, which has proven to be anti-inflammatory and anti-oxidant, helping people with venous and lymphatic problems. These supplements support healthy veins, reduce inflammation, and improve blood circulation. Don't forget to pack your VitaSupportMD supplements to give your veins the extra support they need during your travels.
Stay Hydrated
Staying hydrated is crucial for maintaining healthy blood circulation. Pack a reusable water bottle and make it a habit to drink water regularly throughout your journey. You can also consider bringing electrolyte packets or drinks to replenish essential minerals lost during travel and keep your veins in top shape.
Opt for comfortable shoes
Choose footwear that provides proper support and comfort for your feet. Opt for shoes with cushioned soles and good arch support, especially if you'll be doing a lot of walking or hiking. Avoid tight-fitting shoes or high heels, as they can restrict circulation and contribute to vein-related issues.
Plan for Healthy Snacks
Maintaining a balanced diet while traveling can be challenging. Packing healthy snacks like nuts, and granola or protein bars allows you to make nutritious choices even when options are limited. Eating foods rich in fiber, antioxidants, and vitamins can support your overall cardiovascular health.
Bring Movement Aids
Long periods of sitting or standing can lead to stagnant blood flow and increase the risk of vein problems. Combat this by incorporating movement into your travel routine. Pack aids like inflatable footrests, compression sleeves, or exercise bands to encourage regular leg movement, stretch your calf muscles, and promote healthy circulation.
By incorporating these packing must-haves for vein health into your travel plans, you can prioritize proper circulation, nourishing your veins with VitaSupportMD supplements, and taking proactive measures can go a long way in preventing vein-related discomfort while you travel.
If you know someone who could benefit from these packing must-haves for vein health, share this list with them. Spread the word and help others prioritize their vein health during their travel adventures. And remember, you don't have to settle for pain, discomfort and bulging veins. Our experienced team of vein specialists is here to provide expert care and personalized treatment options to alleviate your symptoms and restore you back to health!