Chuback Vein Center - Posted on October 19, 2021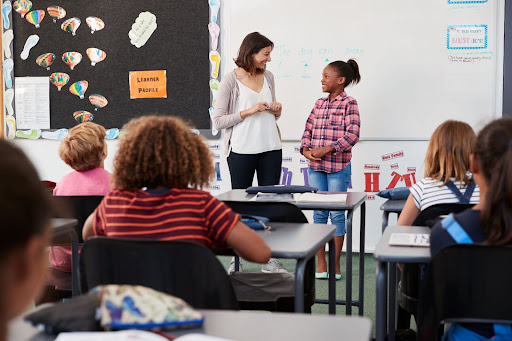 School is back in session and as students return to full-time, in-person instruction, teachers are switching gears out of working from home, back to long hours on their feet in the classroom.
For teachers who are no strangers to the task of spending the better part of their day running around the classroom, oftentimes sporting painful, swollen leg veins, this comes as no surprise. But having to quickly adapt to long hours of screen time due to the recent pandemic's shift to remote learning structures have introduced a new cause of their discomfort: prolonged sitting.
Over the past year, more and more teachers began to realize the similar effects that prolonged sitting has on their veins and vascular health just as prolonged standing does. Between online instruction and time spent grading students' work, educators reported spending well over 10 hours a day at their desks, a drastic increase in time spent sitting without the in-class interruptions that required them to get up and move around. Many teachers who had developed symptomatic vein conditions such as varicose and spider veins prior to working from home also reported exacerbated symptoms of discomfort and swelling in their legs due to the stark decrease in their mobile activity.
With the return to full-time, in-person instruction this fall, it is critically important for teachers to be equipped with the right information on how to encourage proper vein health and when to seek vein treatment.
Impacts of transitioning back to in-person instruction
The reality is, many working Americans do not realize how much of an impact their career has on their overall health, but the majority of schoolteachers are all too familiar with the vein problems that often come along with the job.
The return to traditional classroom structures require teachers to be up and about to give lectures and encourage student success. This level of engagement evidently comes at a price for educators as the risk for varicose and spider vein development increases with the time spent on your feet.
Standing requires 20 percent more energy than sitting and causes veins to overwork and deteriorate. This is why teachers are more likely to experience these kinds of vein issues during their careers.
It is essential to understand that the deterioration of vein function begins with the inability of the valves in your veins to direct blood flow against gravity, back up towards the heart. When this happens, it allows blood to pool in the afflicted veins creating those colorful bulging varicose veins that are visible just beneath the skin. Common symptoms of this condition include swelling, itching, cramping, pain, and discomfort.
As the severity of vein conditions worsen, many people have to adapt their life to accommodate the restrictions and limitations on their day-to-day activity in order to avoid excess strain and the exacerbation of their symptoms. This sometimes means having to limit time spent with family and friends, or having to take days off from work due to flaring symptoms.
While vein problems are not usually life-threatening in the earlier stages, as they continue to advance, they have the potential to become severe and develop into ulcerations, blood clots, or other fatal complications. It is crucial to understand that vein issues are progressive and can turn into more advanced problems if the afflicted veins remain untreated.
Treatment options
While the combination of prolonged sitting and standing produce vein health problems that are both immediately concerning and progressive in nature, there are treatment options that have made living with vein pain and discomfort a thing of the past. Technological innovations in the medical field have made vein treatments far more convenient and effective with procedures that are both minimally invasive and performed in office-based settings.
At Chuback Vein Center, our board-certified medical professionals perform all treatments in under an hour which require no downtime after treatment. Our non-surgical and minimally invasive treatments include:
It is important for teachers to feel their best and to be able to live life without limitations due to vein issues so that they can educate students both pain and worry-free. Now is the time to seek treatment so that our Paramus vein specialists can identify the root of your vein problems and reverse the progression of your condition. In more severe cases, some patients may require more than one treatment to maintain optimal results which is why it is important to seek care from reliable and reputable vein specialists. Chuback Vein Center is a fully accredited state-of-the-art facility, certified, and dedicated to providing patients with only the best in the field vein care. Call Chuback Vein Center to schedule a consultation with our board-certified specialists and reclaim your vascular health today.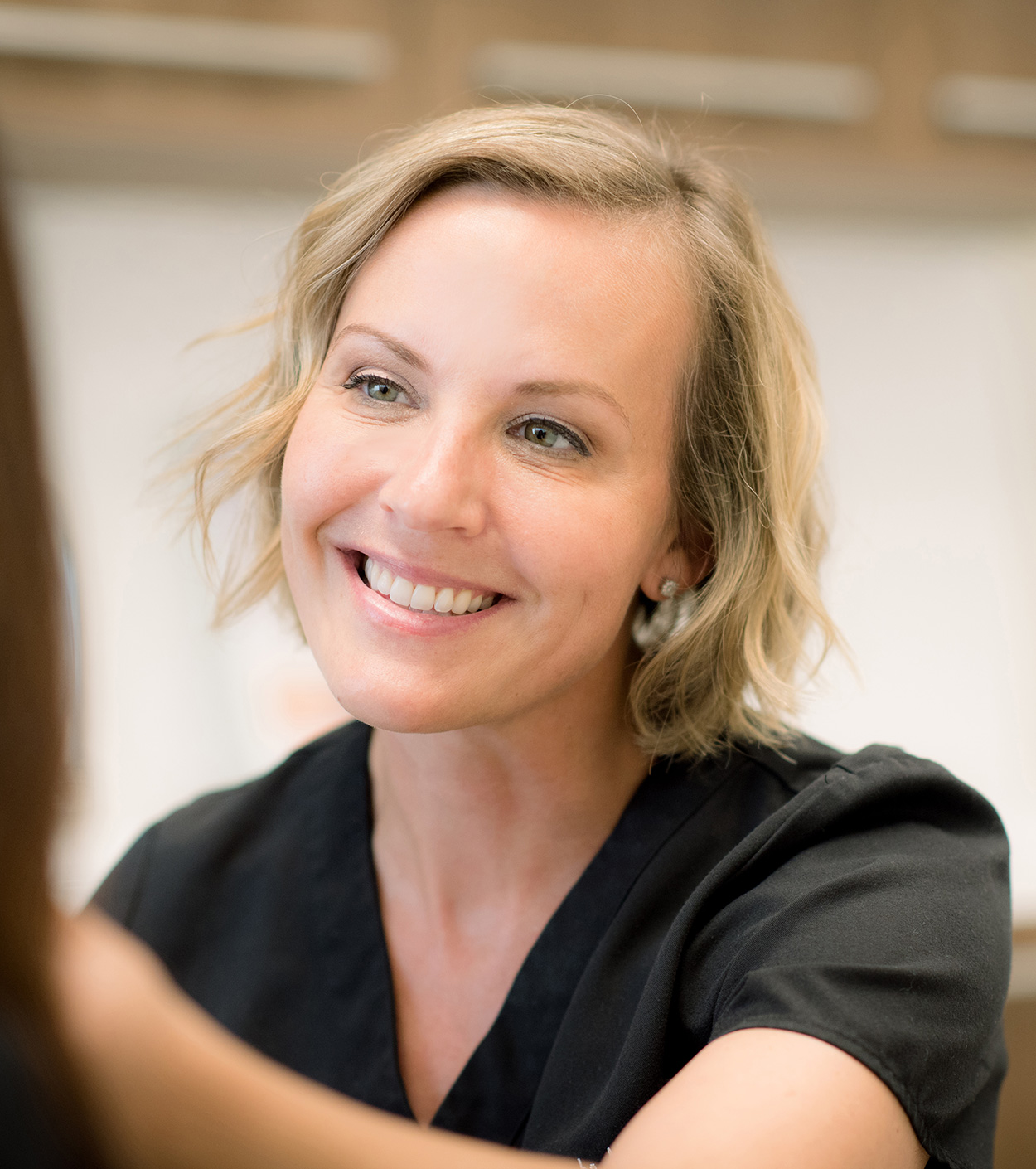 Kristen is a Board-Certified Physician Assistant specializing in the areas of vascular and cosmetic medicine. Kristen graduated Magna Cum Laude from Virginia Polytechnic Institute and State University with a Baccalaureate of Science. She then went on to receive a Master's Degree in Science and earned her Physician Assistant certification from the University of Medicine and Dentistry of New Jersey. Kristen's professional affiliations include the American Academy of Physician Assistants and the New Jersey State Society of Physician Assistants
Under the direct supervision of Dr. Chuback, Kristen assists in the evaluation, diagnosis, and treatment of patients who suffer from chronic venous insufficiency. She possesses many years of clinical experience and is highly skilled in vascular procedures including endovenous laser ablation, ambulatory phlebectomy, ultrasound-guided sclerotherapy, and visual sclerotherapy. Kristen is a Registered Phlebology Sonographer (RPhS), which signifies that she has achieved advanced qualifications related to vascular ultrasound technology and works alongside the vascular lab to diagnose and manage patients with vascular disease.