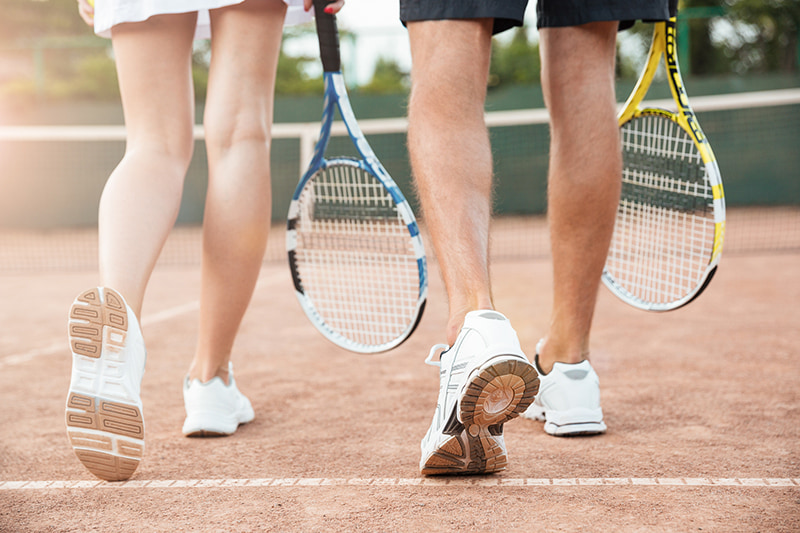 Chuback Vein Center - Posted on August 30, 2023
Autumn offers a strategic window of opportunity for those considering vein health treatment. With its cooler temperatures, comfortable, layered clothing choices, and a hint of anticipation for the upcoming holiday season, fall provides an ideal backdrop for addressing vein concerns.
In this blog, we'll delve into the perhaps unexpected reasons why the fall season is a prime time to start on your journey to healthier veins and more attractive-looking legs. From optimizing recovery to ensuring you're holiday-ready, discover why fall is the season to prioritize your vein health and well-being.
Cooler Weather Is More Conducive to Recovery
The transition to cooler weather brings with it a range of benefits that can help enhance the recovery process after vein treatment. Throughout the treatment process, which often spans multiple visits, it is advised that patients wear specialized socks or stockings during their daily routine, including work hours. These garments are equipped with graded compression, which is meant to enhance circulation and aid in the healing process.
While the fabric quality and design of these garments have improved with modern advancements, wearing a covering over a large part of the leg is not the inclination during hot summer months. Fall weather is a much more comfortable time to fully cover the treatment area from external elements, which reduces the risk of unnecessary exposure to sunlight, wind, and potential irritants, which can otherwise hinder the healing process and lead to discomfort.
Benefit from End-Of-Year Deductible Status
In most cases, vein treatments or sclerotherapy can be covered by medical insurance. If spider veins are causing pain, itchiness, or other discomfort that is interfering with daily life, your medical insurance provider may be able to provide coverage for the procedure or related costs.
In the fall, many patients have met their medical insurance deductible, which means that there will likely be fewer out-of-pocket costs to cover for vein treatments. Some insurance companies may even be more willing to offer full coverage for vein treatments if your deductible is met.
On the flip side, waiting too long may mean that you end up dealing with difficulties making an appointment at the very end of the year since many people are trying to use certain benefits before they are lost. Fall is the sweet spot for scheduling vein health treatment at a time that's convenient for you and optimal for your wallet.
At Chuback Vein Center, we collaborate with a wide range of insurance providers. Our dedicated team takes care of the entire insurance process, handling the coordination with your insurance provider to ensure you can access your benefits. We are happy to assist you in processing all pre-certifications and claims on your behalf.
Identifying the symptoms
As the weather cools and the leaves turn, take note of any possible symptoms of venous insufficiency:
Swelling of the legs.
Persistent cramping, dull aching, or a heavy sensation in the legs.
Tingling sensations in the legs.
Noticeable varicose veins visible on the skin's surface.
Pain that intensifies when standing and subsides when elevating the legs.
Addressing these symptoms in the fall ensures that any visible signs of treatment, such as bruising or swelling, have plenty of time to subside, leaving you feeling confident and ready to celebrate wearing your holiday best.
Embrace The Festive Season With Confidence
In most cases, while there is not necessarily downtime after vein treatment, you may have some soreness, and in most cases, you will need to wear compression garments for two to three weeks or even longer, depending on the extent of your treatment.
By opting for vein treatment during the fall months, you can strategically plan your recovery timeline and be completely finished with the healing process before the holiday festivities. With ample time before Christmas, Hanukkah, or other seasonal celebrations, you can undergo treatment and still allow for the necessary recovery period.
In addition, as soon as those warmer spring days roll around, your legs will be ready for shorts or fashionable skirts and dresses without having to second guess your outfit because of spider veins.
Autumn Is Upon Us - Choose The Best For Vein Treatment
The best way to take advantage of all these fall vein treatment benefits is to schedule a consultation with vein health experts like those at Chuback Vein Center. We stand out as the premier vein health specialists in New Jersey due to our comprehensive vein care, integrated use of diagnostics, and the most modern, innovative technology available for vein treatments.
The best part is all of this is in one place. There is no need to run around to multiple types of specialists or treatment centers. Our vein treatments are performed by the extensively knowledgeable and qualified Dr. Chuback, FACS, RPVI, RVT, RPhS. At Chuback Vein Center, we begin with a vein health consultation, including vascular imaging, and then we will diagnose and create a comprehensive treatment plan. We offer multiple types of minimally invasive procedures to treat spider veins and improve the appearance of your legs.